What is Climate Anxiety And Why Is It on the Rise?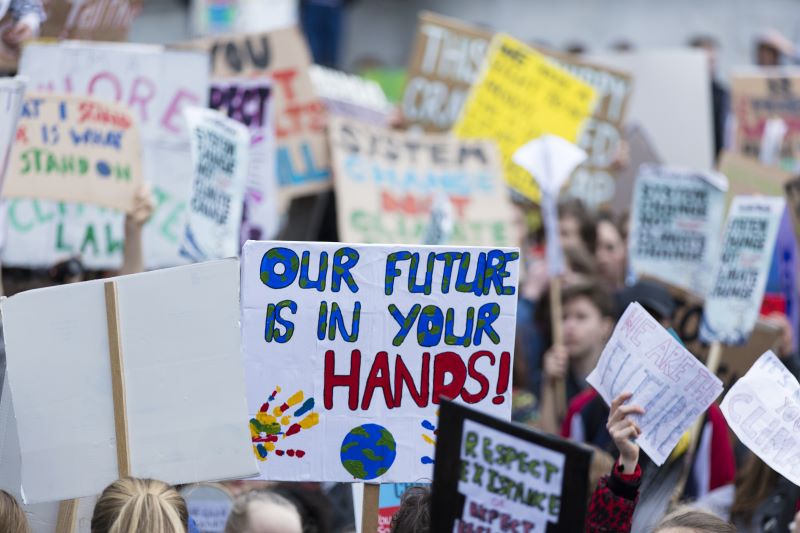 The climate crisis is incredibly concerning, and while there are often notes of hope in reporting on the environment, there are also a great many pressing issues that need to be tackled. This has led to something termed 'climate anxiety' in many people, which we explore in more detail in this article.
What is climate anxiety?
Climate anxiety, sometimes referred to as eco-anxiety, is a term used to describe anxiety related to the threat of the global climate crisis and environmental disaster. It has only recently become a commonly used term and it is thought that, as the climate crisis has worsened, more and more people are feeling a sense of dread in relation to the future of our planet.
Why do some people believe it is on the rise?
It is generally thought that instances of climate anxiety are becoming more common as the climate crisis worsens and the prospect of "deadlines" for reaching climate goals becomes more real.
According to researchers at Yale University and George Mason University, the number of Americans who are "very worried" about climate change has more than doubled, to 26%, over the past five years.
Clinical psychologist Dr Patrick Kennedy-Williams noted that, approximately two years ago, climate scientists and researchers began approaching him to ask for help.
He stated: "These were people who were essentially facing a barrage of negative information and downward trends in their work… and the more they engaged with the issue, the more they realised what needed to be done – and the more they felt that was bigger than their capacity to enact meaningful change,".
He continues, "The consequences of this can be pretty dire – anxiety, burnout and a sort of professional paralysis."
The positive thing from our perspective as psychologists is that we soon realised the cure to climate anxiety is the same as the cure for climate change – action.
Experts are particularly concerned that the mental health of young people is being hit by the reality of the climate crisis. A 2020 survey for BBC Newsround of 2000 8 to 16-year olds found that nearly three quarters (73%) said they are worried about the state of the planet right now – including 22% who say they are very worried. 17% reported that they have had their sleeping and eating habits affected by concerns.
It is likely that climate anxiety is particularly prevalent among young people because they feel it is their generation that will be left with the consequences if we don't act quickly enough to save the planet.
Dr Kennedy-Williams also noted how many parents began asking for support on how to talk to their children about the climate crisis. He remarks that he was surprised at just how young the awareness and anxiety about climate change begins, including in his own six-year-old daughter.
What can be done to combat climate anxiety?
For those experiencing climate anxiety, it may seem like an overwhelming thing to deal with, especially because the root cause of the anxiety cannot easily or quickly be removed and it is not something we have sole control over.
However, there are a number of strategies that you can take to try and manage these feelings.
Dr Patrick Kennedy Williams revealed that: "The positive thing from our perspective as psychologists is that we soon realised the cure to climate anxiety is the same as the cure for climate change – action."
While major climate action is required from governments and international bodies, there are still things we can do individually to reduce our own impact on the environment.
Small changes you can make include restricting your fast fashion purchases, eliminating single-use plastic where possible, trying to eat more plant-based meals and embracing walking and cycling over other forms of transport. You can also switch your online habits – make SearchScene your primary search engine, for example, because we donate 95% of our profits to charity with a focus on fighting climate change!
Related blog: 7 Eco-Friendly Resolutions for 2021
With that said, it is important not to place too much responsibility on yourself as this can be overwhelming and lead to burnout. Just do as much as you can while protecting your mental health!
Having support groups and networks with like-minded people can also be important as you can share worries or concerns, offload how you are feeling, coordinate group action and highlight reasons to be optimistic.
This is something that many people are hoping to combat in their daily lives to help their mental wellbeing, and The Observer has actually published an A-Z of climate anxiety which is worth reading as an additional resource.