Earth Hour 2021: What You Need to Know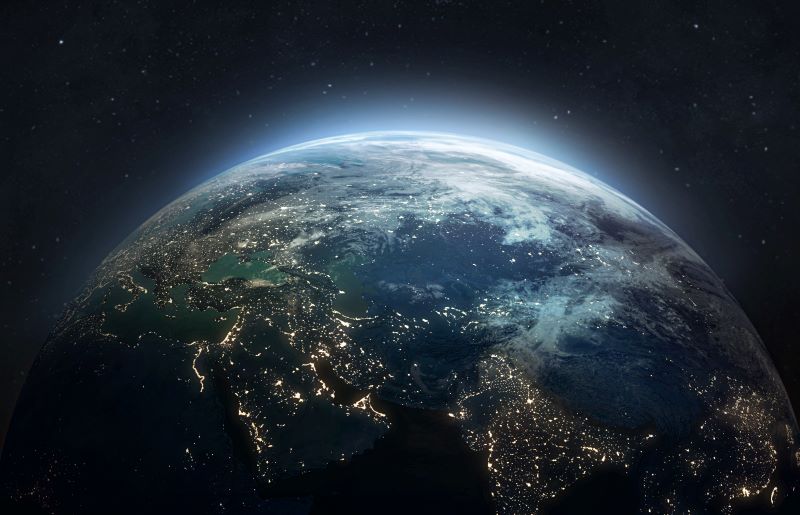 Earth Hour 2021 is coming up, so we wanted to outline what it is, why it happens and how you can get involved!
What is Earth Hour?
Earth Hour is an annual event that is organised by the World Wide Fund for Nature (WWF). It encourages individuals, communities and businesses to switch off non-essential electric lights for one hour as a symbol of appreciation for the planet.
The ideas behind Earth Hour were discussed and developed between 2004 and 2007, with the first official Earth Hour taking place in 2008. This means that Earth Hour 2021 will be the 14th iteration of this event.
Why is it important?
Earth Hour is a shared symbolic action of support intended to show our appreciation for our life support system, planet Earth, raise awareness of the issues facing our planet and encourage action against the urgent climate change situation we find ourselves in.
Where does it happen?
The idea of Earth Hour is that it is a global event, with people taking part in countries across the planet.
Who usually takes part?
In 2020, people from a record-breaking 190 countries and territories supported Earth Hour 2020 in the midst of the COVID-19 outbreak. Global leaders, celebrities, individuals and businesses came together to lend their support for the planet. The renowned public figures who were involved included UN Secretary-General Antonio Guterres, environmental activist Greta Thunberg, and Canadian Prime Minister Justin Trudeau.
When will it take place?
Earth Hour takes place annually and usually on the last Saturday in March, apart from in some years where Holy Saturday falls on the same date.
This year, Earth Hour will take place on the 27th March between 8:30pm and 9.30pm local time.
How can you get involved?
The simplest way to get involved is, of course, by switching off your electric lights and other non-essential electrics during Earth Hour! You can also share information on social media in the lead-up to the event to encourage others to take part.
This year, there will be the first-ever Earth Hour "Virtual Spotlight". On the night of Earth Hour, they will be sharing an important video to all social media pages. They are then asking you to share it – whether that's to your Instagram Stories, Retweeting, or as a Facebook post.
There is also a selection of events (mainly virtual) across the world that you can take part in on the 27th of March.
You can also take Earth Hour as a prompt for taking action against climate change all year round. We would encourage you to learn more about the work that WWF do – they are a fantastic organisation committed to conservation work and campaigning for action on climate change.
One of the easiest ways to support WWF is by making SearchScene your search engine! We allow you to choose the charities you want to support when you search with us, and we donate 95% of our profits to those charities.